Looking for a deep cleaning service company in New York City?
Yes, we are going to discuss about Top 10 Cleaning service companies in New York.
New York City is home to a plethora of reputable cleaning service providers. They clean bathrooms, kitchens, water tanks, windows, floors, Thai offices, and other places that need cleaning. In addition, there are certain pest treatment firms in New York City.
We studied almost 1,500 of New York's house cleaning services and chose the best 10.
Best

House Cleaning Services

in New York City
DLL Cleaning Services

Cleaning Exec

Onedesk Commercial Cleaning

Clean Sweep Cleaning Company Inc.

Gomillionaire Cleaning

A Plus TR Cleaning Service, Inc

BA Cleaning Services Etc.

Benchmark Cleaning Service

Luxury Cleaning

Little Bees Cleaning
Our cleaning services experience dates back to 2013, and we've been operating as DLL Cleaning Services since 2018.  DLL is proud of its accomplishments. We understand how important your home and business are to you. We aim to be the cleaning business that assists you in creating a safe, clean work environment that reflects your ownership pride. Read More

Cleaners from Cleaning Exec in New York City may be found in residences all across the city, and they're all insured, bonded, and fluent in English. Flat pricing per property or hourly rates are offered for customized cleaning appointments of at least two hours, and green cleaning teams are available if asked. GigaOM, CNET, the BBC, and Entrepreneur Magazine have all featured Cleaning Exec. Read More

At Onedesk, we use our technological platform so that we can track the performance and location of our workers to make sure that we only send the best and that our deliveries are on time! On every assignment, our highly trained specialists go above and beyond. After each job, the cleaners are assessed and given feedback. Read More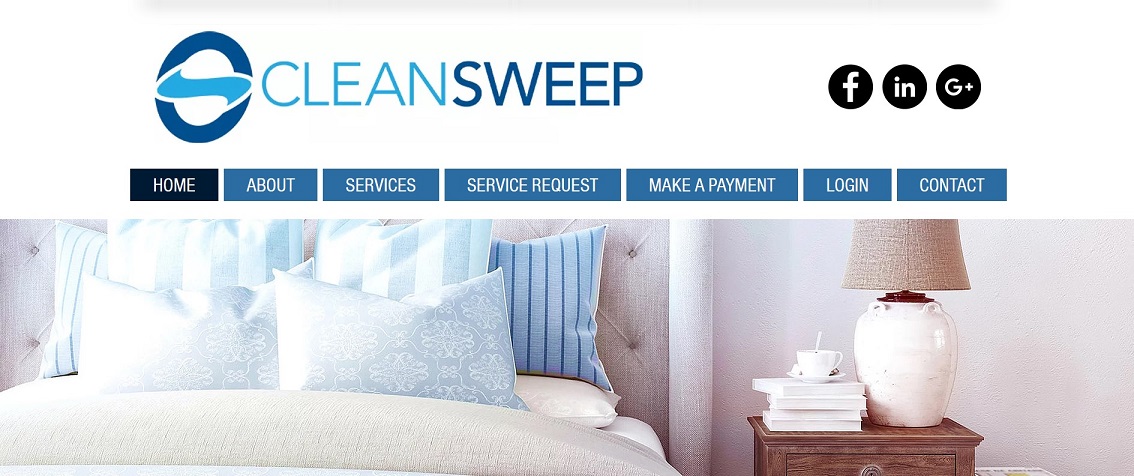 Clean Sweep Cleaning Company Inc. cleans homes and businesses in the NYC Metro area. Clean Sweep Cleaning Company Inc. offers new clients a free in-home cleaning consultation to discuss their needs and preferences. The company also cleans windows and floors and organizes closets. Read More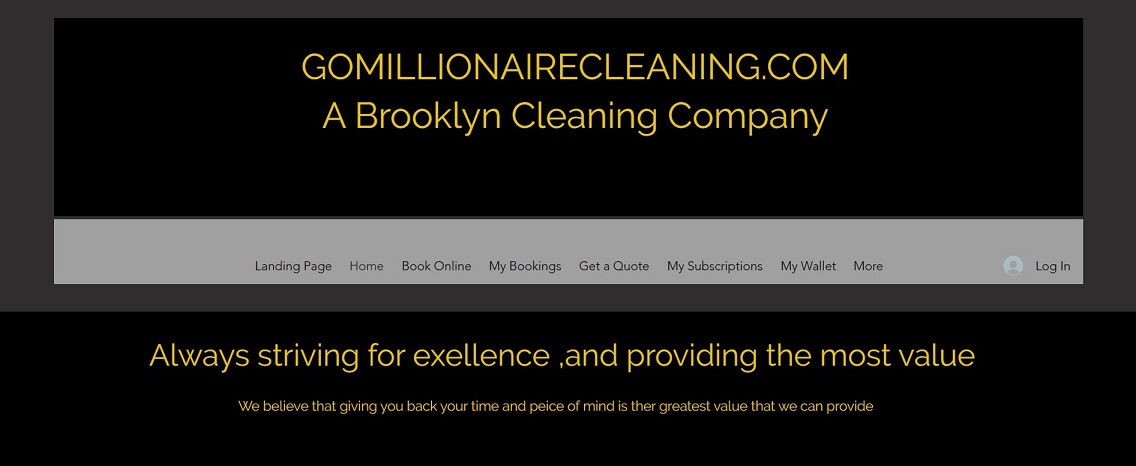 Gomillionaire Cleaning is a full-service cleaning company serving the citizens of New York City in all elements of cleaning. The crew provides regular and deep cleaning services for appliances such as ovens, inside windows, and baseboards, as well as customized cleaning plans to meet the specific demands of each individual client. Read More
All your business cleaning needs can be met by A Plus TR Cleaning Service. The New York area has relied on us for more than two decades for high-quality, dependable service. With over 20 years of commercial cleaning experience and a solid reputation for providing quality service while using eco-friendly cleaning solutions, we take great satisfaction in being one of the most reliable and trustworthy commercial cleaning companies in the area. We have full liability and insurance coverage. Read More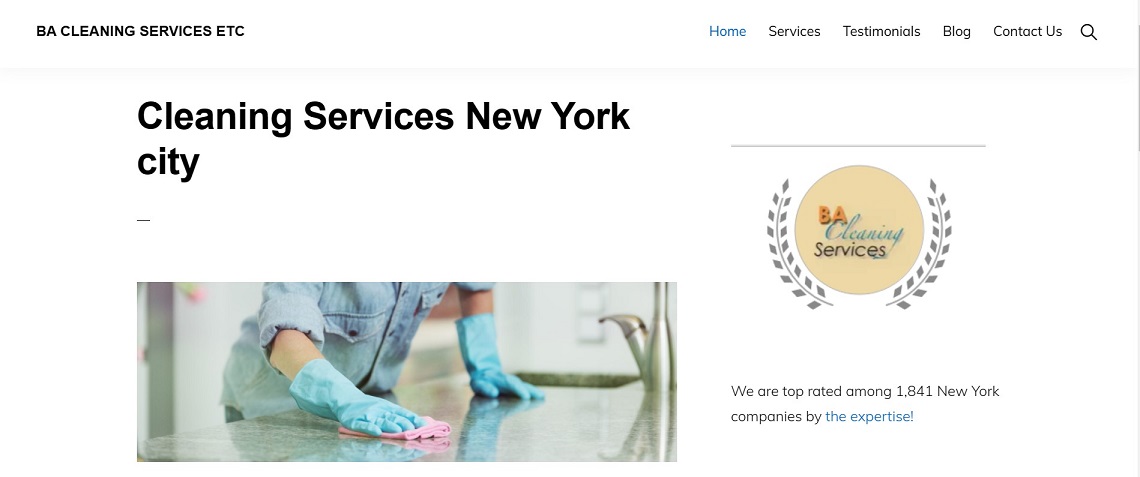 BA Cleaning Services is a house cleaning company based in New York City that prefers to conduct business the old-fashioned manner rather than the new. We recognize that your time is valuable, and we want to be the service that doesn't get in the way of you getting the job done. Read More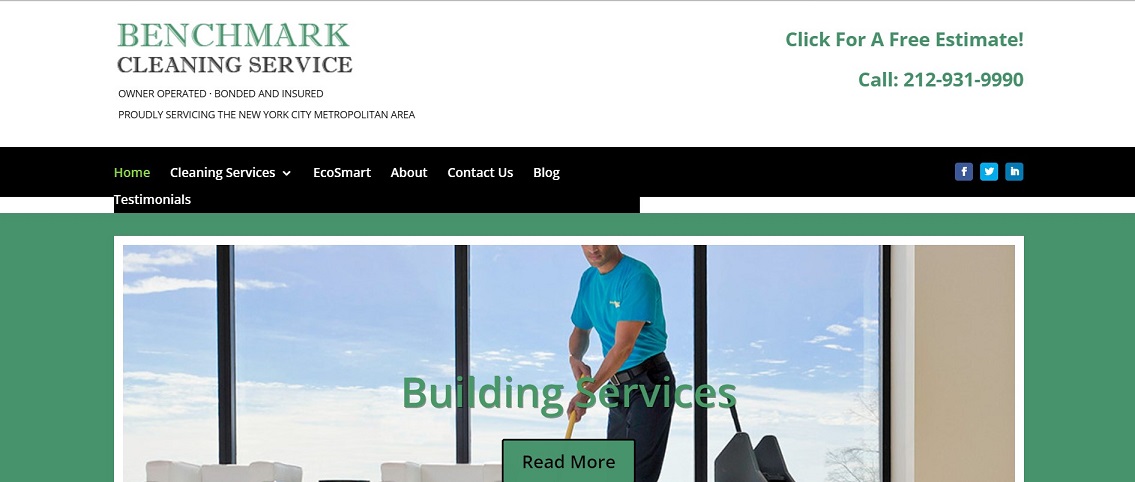 Benchmark Cleaning Service is locally owned. We have been in business since 1999. No job is too big or too small for us. A separate business for carpet and upholstery cleaning is unnecessary. Read More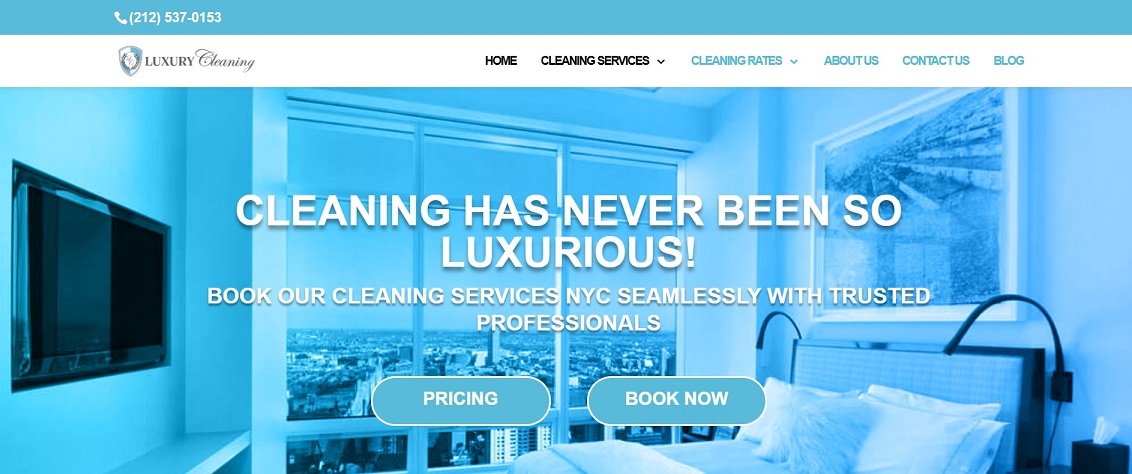 A wide range of services are offered by Luxury Cleaning, including standard cleaning and deep cleaning for people or businesses moving into or out of a location. There are no contracts or administrative costs, and the same cleaners are hired for each client every time. Read More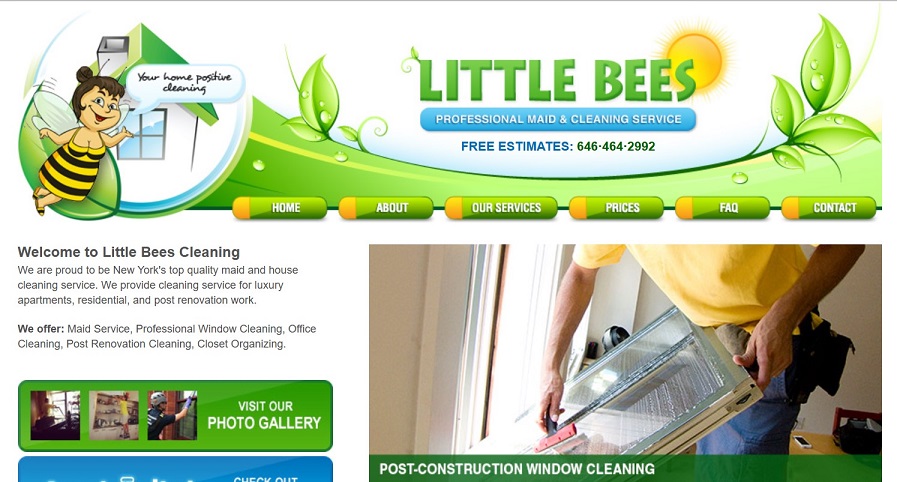 Little Bees is a family owned and insured New York maid service. The Little Bees have been cleaning up after themselves since 1999. Our cleaning service makes your home sparkle and keeps everyone healthy. Let our Little Bees make your house cheerful and healthy. Read More