Living in New York?
Have you got the taste of fantastic New York Pizza?
The pizza's so delicious in New York. It is very easy to get pizza because of home delivery ordering by online. Enjoy your spectacular visit to New York and take the experience with variety of New York Pizza.
It is very difficult to say which Pizza shop is better and so we are going to put together our most comprehensive guide for Pizza lovers.
There are lots of classic foods in New York such as hot dogs, burgers, black-and-white cookies and corned beef and cabbage. But Pizza is more symbolic food than others in New York. Each and every corner of New York city you will find pizza shop but not quality are equal.
List of the best Pizza Places in New York City :
You can call York is a pizza lover's paradise. There are so many pizza places so close to one another in New York city but you can find variations in recipes, ingredients that makes the difference.
Contact Info:
Address: 261 Moore St, Brooklyn, NY 11206

Phone: +1 718-417-1118

Founded: Jan 2008

Web: Robertas Pizza
     Roberta's is Located in the neighborhood of East Williamsburg in New York and is a New American pizzeria in Brooklyn. You can see houses a radio station in the rear of the building.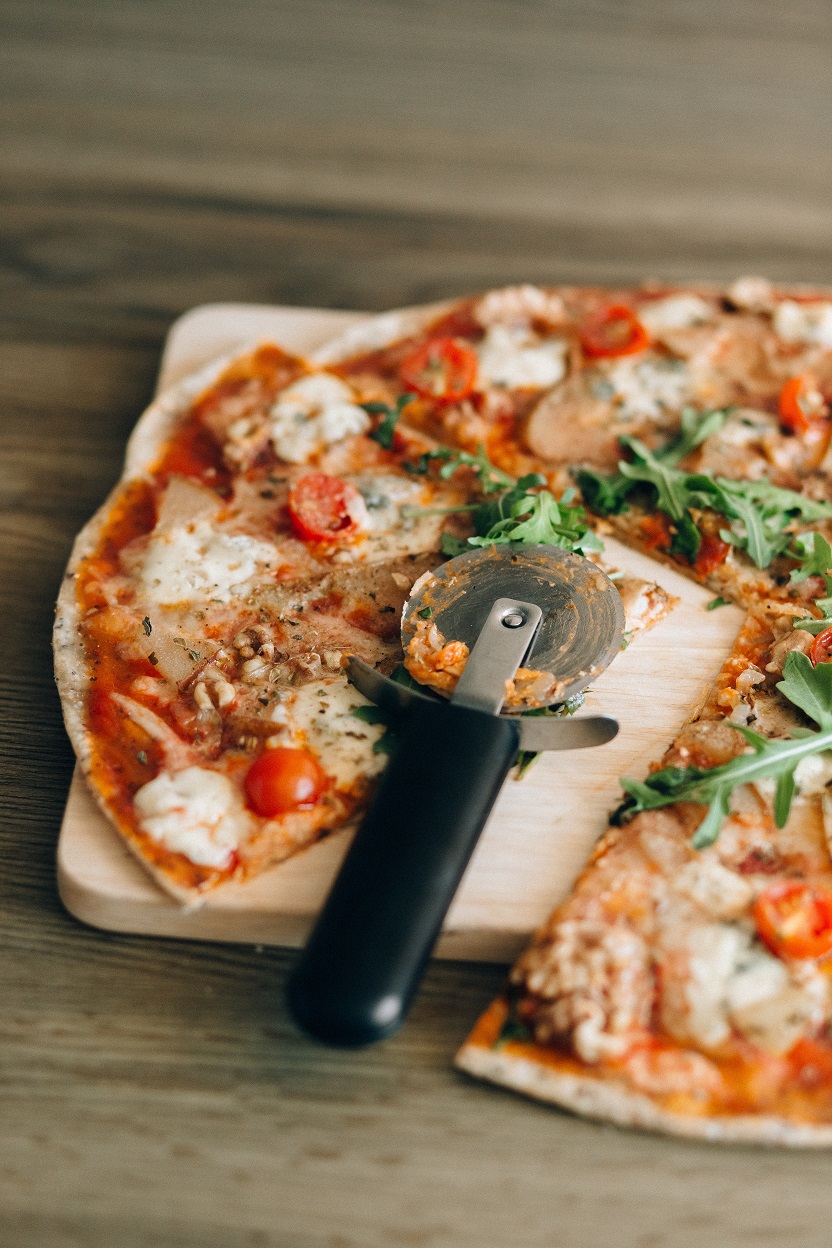 You can call more than just killer pizza because it is NYC/Neapolitan-hybrid pies including homegrown produce, charcuterie, herbs, cheeses and fresh sauces. Roberta's is well known in New York as wood oven cooked pizza and hipster vibe as well.
You will get variety option to choose such as smothered in tomato, Beastmaster, gorgonzola, pork sausage, onion, capers, jalapeno and mozzarella.
Contact Info:
Menu :
Pizza Pies
Square Pie Pizza: $35.00

1/2 Square Pie Pizza: $18.00

Mini Round Pie Pizza (12"): $15.00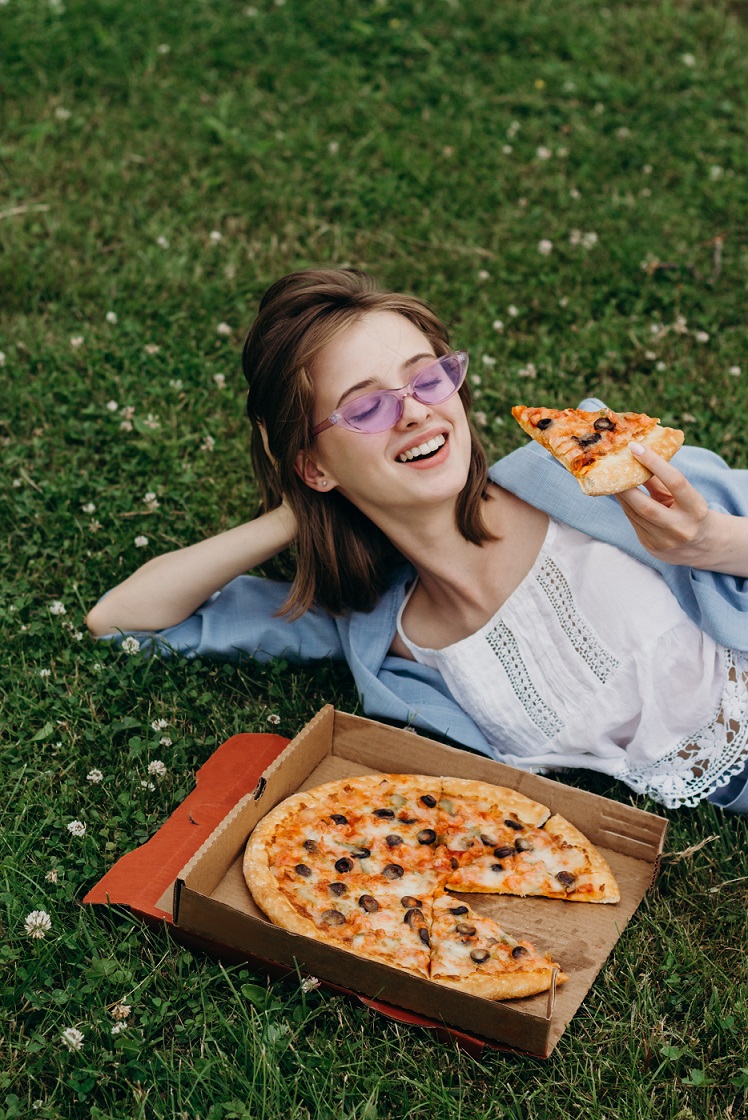 According to NYdailynews it is one of the top foodie destinations in New York.
The most legendary pizza joints, Di Fara Pizza was opened by Italian immigrant Domenico De Marco started Di Fara Pizza in 1965 in Brooklyn. he used to import Italian ingredients. You can rank it one of the best pizza joints in New York City. IT offers both square and traditional pies and handmade.
Dom DeMarco tops each pie with hand-grated Parmesan cheese, fresh mozzarella, sauce, and basil. It is also need to mention that Di Fara has pizza lovers nationwide.
According to Jim Leff, it's delicious in a magically old-fashioned way.
3. Lucali | The Best Pizza Places in New York City, NYC
Contact Info: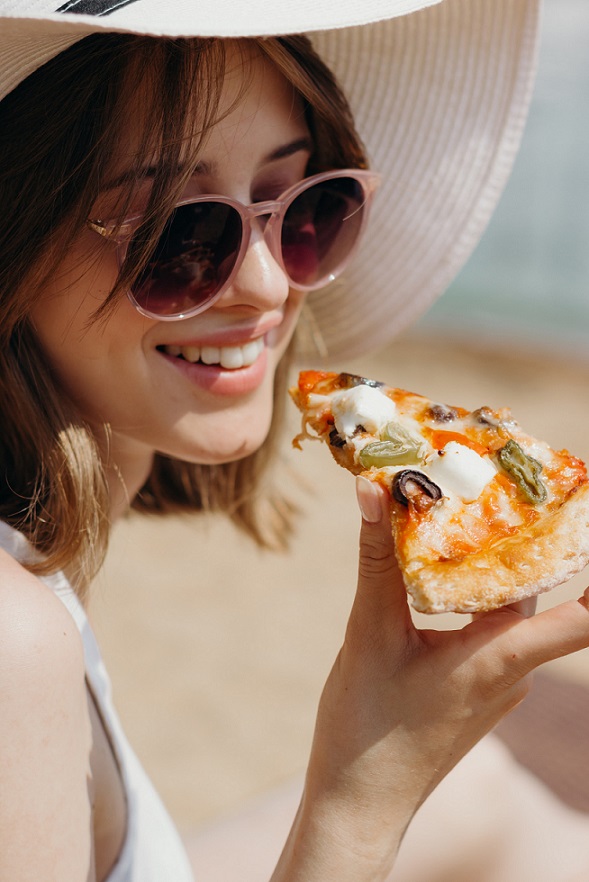 It is a symbolic of love because pizza guru Mark Iacono opened Lucali as a labor of love. Mark Iacono is very popular by American.
The history of opening Lucali is very amazing because he wanted to save the local candy store of his Carroll Gardens youth from an uncertain, generic fate.
It is ranked #1 in New York and #2 in America and get ready to taste it if you want. Recently they started takeout option as well.
Address : 2287 1st Avenue, New York, NY 10035-5057
Phone : +1 212-534-9783
Founded : 1933
Twitter : PatsysPizzanyc
Facebook : PatsysPizzaNYC
Instagram : PatsysPizzaNYC
Web : PatsysPizzeria.us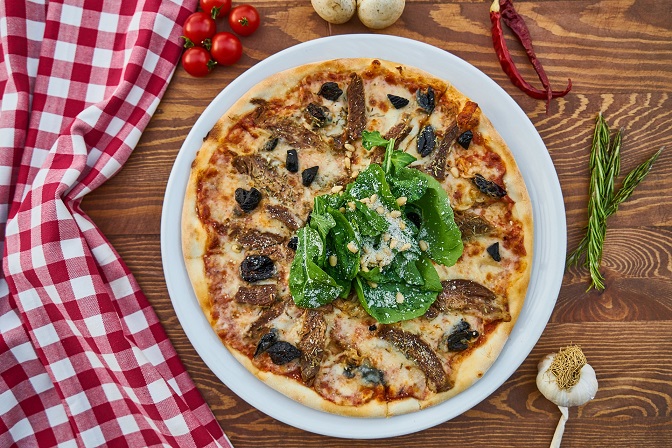 Patsy's Pizzeria is the symbolic of authentic, Sicilian coal oven-pizza. It is one of the best traditional and popular pizza shops in New York. The legendary Pasquale, Lancieri opened this first modest shop in Harlem in 1933 and he was remarked as a forward thinker of Sicilian coal oven-pizza.
All people of Manhattan like this delicious pizza because of its paper thin pies and slices from its hard to come by coal fired oven.
Pizza lovers think that Patsy's Pizzeria keeps the tradition alive because they have a reputation of 4th generation of pizza makers. So, we can call Patsy's Pizzeria means New York Pizza.
Address : 32 Spring St. New York, NY 10012
Phone : 212-941-7994
Founded : 1905
Facebook : LombardisCoalOvenPizza
Instagram : lombardis_pizza_nyc
Web : Lombardis
Lombardi's is very old brand and is maintain their traditional way of making pizza located at 53½ Spring Street. Gennaro Lombardi opened this business as grocery shop in 1897 and he started his pizza business as a pizzeria restaurant in 1905.
Gennaro Lombardi's grandson is founder of modern Lombardi's and he made a good reputation as a businessman. So, it is a family business. This delicious pie comes with mozzarella, tomatoes and basils including high piled toppings. So, if you have any wish to taste this delicious pizza then you can visit this shop.
Address : 1524 Neptune Ave, Brooklyn, NY 11224
Phone : +1 718-372-8606
Founded : 1924
Facebook : Totonno-Pizzeria-Napolitano
Instagram : Totonnospizza
Web : Totonnos Coney Island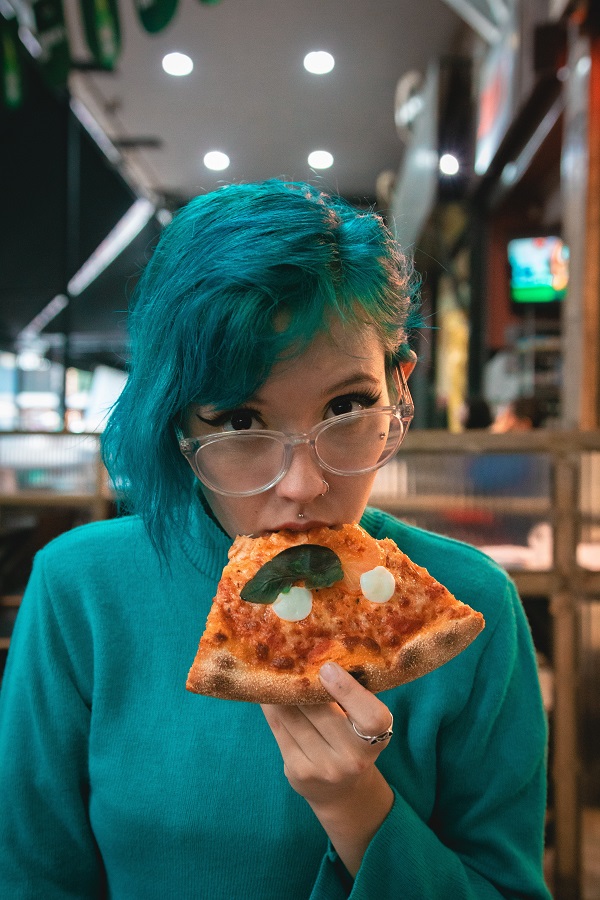 Totonno's Pizzeria Napolitano is a traditional family business and it has a long story about this pizza shop. It has a good reputation of making true coal-oven pizza with ensuring all top quality ingredients.
Since 1924, Totonno's has been making top quality reputation of coal-oven pizza. So, if you want to taste this top quality delicious pizza, you can visit their store.
7. Prince Street Pizza | The Best Pizza Places in New York City, NYC
Address : 27 Prince St A, New York, NY 10012
Phone : +1 212-966-4100
Web : Prince Street Pizza NYC
     Prince Street Pizza is located SoHo Squares and it is well-known for its varieties of Sicilian and grandma slices and various sizes. It is also well-known for its Spicy Spring with fresh mozzarella and fra diavolo sauce. You will get all kinds of ingredients including mozzarella, basil and marinara.
Their chefs are special in making authentic and delicious food and they always promised keep their highest afford to maintain high quality ingredients.
You can visit this shop and can enjoy spicy Spring Pie and more.
Address : 349 E 12th St, New York, NY 10003-7266
Phone : +1 212-777-2644
Twitter : Motorino
Facebook : Motorino-East-Village
Instagram : Motorinopizza
Web : Motorino Pizza
Motorino Pizzeria Napoletana has multi locations in New York including East Village, Upper West Side and Williamsburg, Brooklyn. Although their pizza sizes are small, you have option to order your sample size.
It is mentionable, they have pizza business all over the world including Hong Kong, the Philippines, Malaysia & Singapore and all are brick-oven style pizzeria. So, think for classic slice, it is one of the best choice for you.
Address : 108-26 Ascan Ave, Forest Hills, NY 11375
Phone : +1 718-263-1126
Web : Nicks Pizza Forest Hills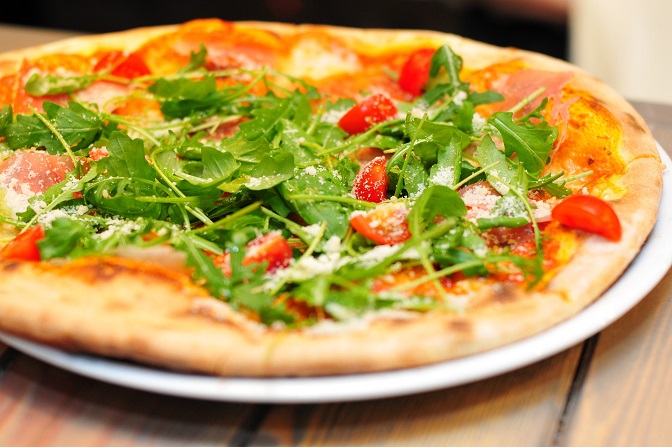 Looking for an uniformly excellent crispy crust pizza?
I think Nick's Pizza can come to your mind. It is located in Queens and has a location on the Upper East Side too. They used all time quality ingredients including gooey mozzarella cheese, tangy marinara sauce and basil. They are promised to use all fresh ingredients to make it crispy.
It is more than a pizza with their arugula salad with roasted peppers, sun-dried tomato and honey-mustard vinaigrette. So, visit this shop and enjoy fresh ingredients pies.
Address : 1758 Victory Blvd, Staten Island, NY 10314-3510
Phone : +1 718-981-0887
Founded : 1960
Facebook : Joe-Pats-Pizzeria-and-Restaurant
Instagram : Joe and Pats
Web : Joe and Pats NY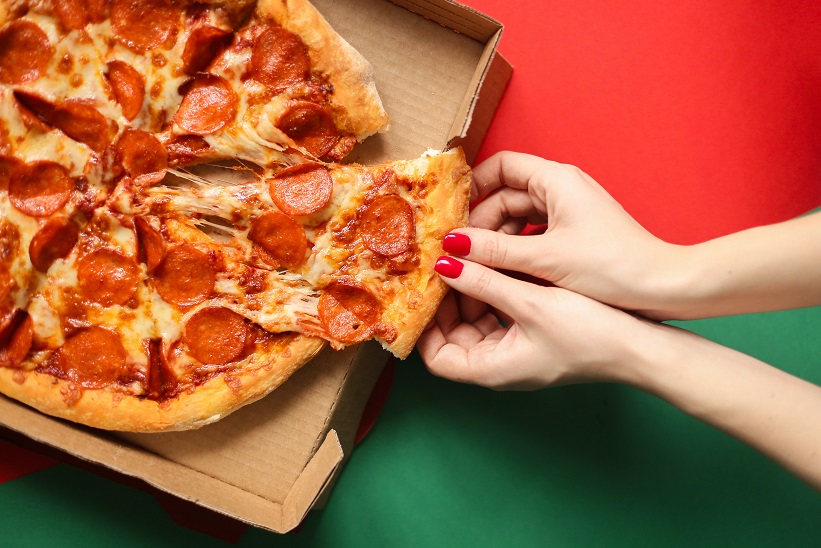 Joe & Pat's located at Staten Island in New York and it is a pizzeria restaurant as Italian delicious pizza and dishes since 1960. You can enjoy not only pizza but also fresh seafood dishes, sandwiches, calzones and wraps. It is a family-run pizzeria in New York.
     Joe & Pat's maintaining all high quality fresh ingredients along with mozzarella and basil. They offer classic cheese pie or the slice with an excellent quality.
11. Paulie Gee's Slice Shop | The Best Pizza Places in New York City, NYC
Address : 110 Franklin St, Brooklyn, NY 11222
Phone : +1 (929) 337-6384
Founded : December 14, 2020
Twitter : Paulie Gee
Facebook : PaulieGeesSliceShop
Instagram : Pauliegee
Web : Paulie Gee Slice Shop
E-mail : sliceinfo@pauliegee.com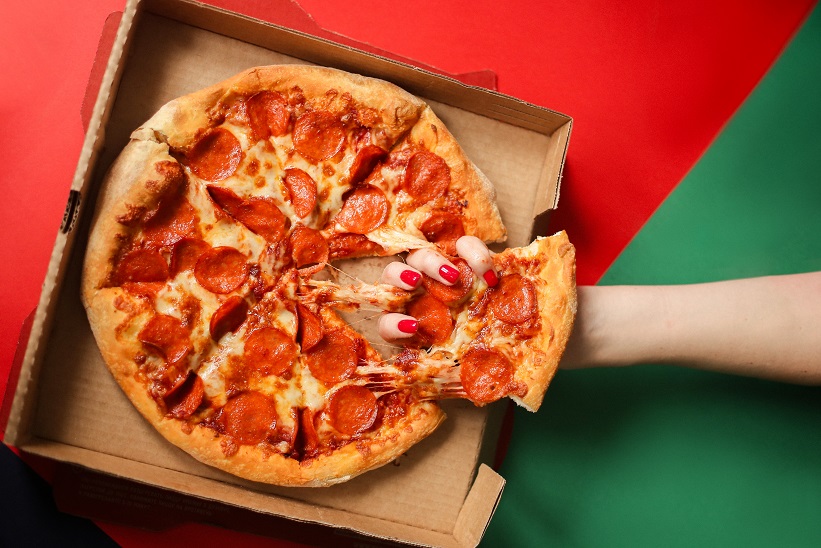 Paulie Gee's Slice Shop is a well known for it's satisfying menu. It is very new pizza shop and started their journey from December, 2020. You can enjoy traditional New York style slices and whole pies, including square pies and slices.
They have both round & square pizza and serve wine, beer and cider. It is situated at 110 Franklin Street, Brooklyn, NY 11222.
     Remember, they don't have any takeout but you can visit their shop and enjoy their menu.
Address : 2725 86th St, Brooklyn, NY 11223-3507
Phone : +1 718-449-1230
E-mail : info@spumonigardens.com
Facebook : LBSpumoniGardens
Instagram : LBspumonigardens
Web : Spumoni Gardens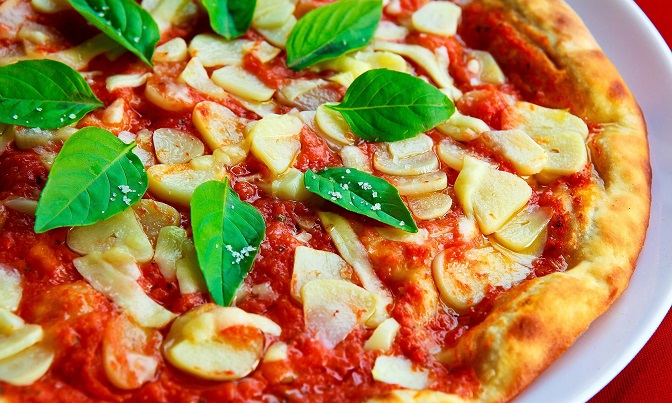 L&B Spumoni Gardens is a traditional Italian pizza shop in New York. They first opened in 1939 at Brooklyn which was famous for its Sicilian pie, spumoni and Italian ices.
They have an outstanding outdoor sitting place and also inside dining room of classic red-sauce Italian cuisine.
They are famous for its Sicilian or "Square" slices in New York and very family friendly atmosphere.
Address : 22-40 31st St (Btwn Ditmars & 23rd Ave.), Astoria, NY 11105
Phone : 718-721-9422
Facebook : RoseJoeItalianBakery
Web : Rose & Joes Italian Bakery
     Rose & Joe's Italian Bakery is very new Italian Bakery Pizza shop which is located at 2240 31st St. You can enjoy not only pizza but also pasta, salad and more.
There are lots of size including Sicilian with thinner crust and slices topped with pepperoni, spinach and olives you can find. They are very consumer friendly and you will get a good environment.
Address : Pier 6 Brooklyn Bridge Park Brooklyn, NY 11201
Phone : (718) 422-1107
Founded : 2004
Twitter : forninopizza
Facebook : ForninoBK
Instagram : forninopizza
Web : Fornino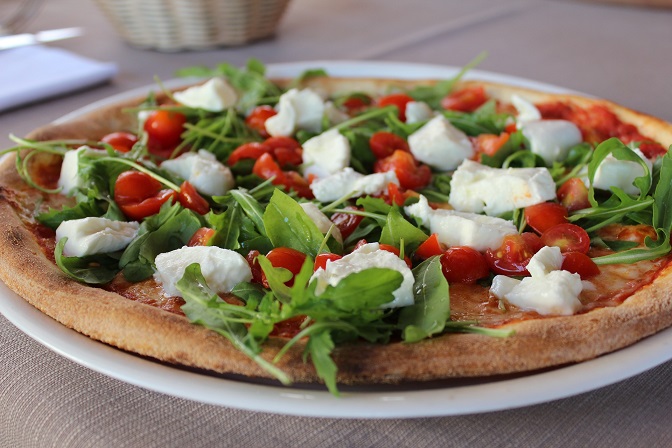 Michael Ayoub is the founder of Fornino and has a good reputation of making crispy delicious pizza for his 45 years experienced. He bought his wood-fired pizza concept to Brooklyn.
Because of his wood burning concept, you will get different taste and will be wonder. So, this is your opportunity to taste custom wood burning oven pizza.
15. Nino's Pizza | The Best Pizza Places in New York City, NYC
Address : 1737 Orchard Park Rd, West Seneca, NY
Phone : +1 716-674-9066
Facebook : Ninos For Pizza
Web : Ninos Pizza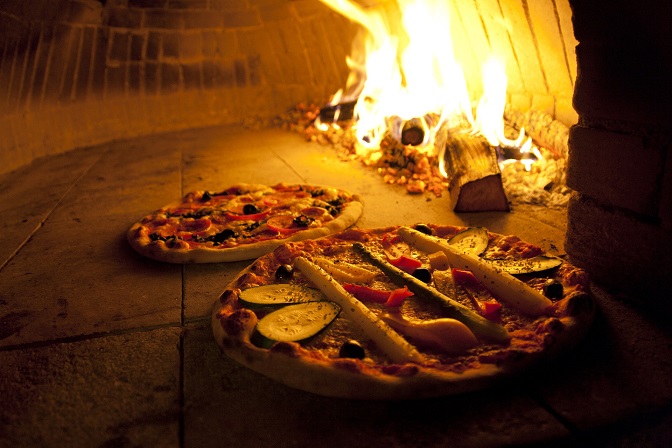 Nino's Pizza is serving with good reputation as a family business of pizza maker in Brooklyn. You can get and enjoy crispy, thin slice with all kinds of quality ingredients.
They also offer wit reasonable price and you can get large pizza with five toppings. So, this is a famous family-owned business and they have maintained their quality and healthiest alternatives since their business journey.
Address : 66 Gold St, New York, NY 10038
Phone : +1 212-693-9030
Founded : 2009
Facebook : Keste Pizza
Instagram : Keste Pizza
Web : Keste Pizzeria
E-mail : info@kestepizzeria.com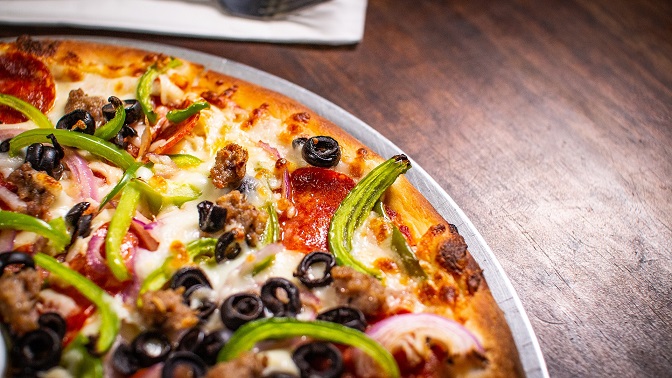 Kesté Pizza & Vino is an Italian and traditional delicious pizza in New York. They started their journey from 2009 and steamed renowned for their authentic pizza-making skills.
The source of cheese is from their dairy farm in Pontinia and you can called them pizza masters. They have good reviews in online and you can enjoy this Italian tradition pizza with reasonable price.
It is rewarded as one of the best pizza shops in New York State by Food Network Magazine.
Address : 321 E 14th St, New York, NY 10003
Phone : +1 212-228-2004
Twitter : artichokepizza
Facebook : Artichoke-Basilles-Pizza
Instagram : artichokepizza
Web : Artichoke Pizza
     Artichoke Basille's Pizza is located at East Village in New York in 2008. It has multi location throughout the New York and they have high-quality chefs.
They have a good reputation for their ingredients and crispy. They have also good reputation using garlic and oil appropriately. Everyone knows it as a fourth generation restaurateurs.
They are rewarded from food blog, New York Magazine for their high-quality pizza. The native of New York's is always crazy for it.
Address : 7 Carmine St, New York, NY 10014
Phone : +1 212-366-1182
Founded : 1975
Web : Joes Pizza NYC
E-mail : joe@joespizzanyc.com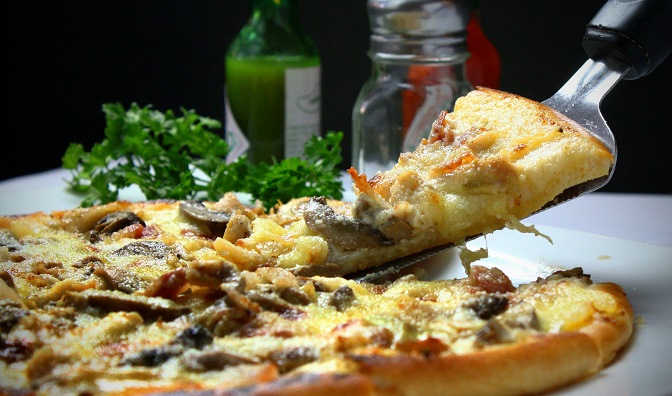 Joe's Pizza is founded in 1975 and Joe Pozzuoli who is the founder originally from Naples, Italy which was the birth place of pizza. He has more than 37 years experienced for making classic New York slice.
They are maintain to serve high-quality pizza and all their ingredients are organic. They have a good reputation in New York blog for their delicious pizza.
If you want to enjoy this classic delicious pizza specially with thin-crust plain and pepperoni slices, you're most welcome to their shop in Manhattan or Brooklyn pizzerias.
Address : 1300 Crosby Ave, The Bronx, NY 10461
Phone : 718-829-6230
Founded : 1947
Facebook : Louie and Ernies Pizza
Instagram : louieandernies
Web : Louie and Ernies Pizza
     Louie & Ernie is two brothers and started their journey in Harlem, New York in 1947. They also have business in Bronx which was opened in 1959.
So, Louie & Ernie's Pizza is a family business and everyone calls them pizza brothers. They have a good reputation of making delicious slice with high-quality ingredients. It is also a good place for its reasonable price.
20. Koronet Pizza | The Best Pizza Places in New York City, NYC
Address : 7816 2848, Broadway New York, NY 10025
Phone : (212) 222-1566
Founded : 2012
Web : Koronet Pizza NY
     Koronet Pizza is very famous and favorite pizza of the New York natives. It is also famous for its pasta and salad.
It is very famous because of its giant slice and you can call the city's largest slice. People like this shop because of its low price like a jumbo slice is currently $5.25 and remember a jumbo slice is more than three-and-a-half regular slices.