Our aim is to help you finding the best New York running shoe stores. This city is full of your dream shoe from iconic retailers to under-the-radar boutiques. In this city, you can find your required running shoe depending on your style, brand and color as well. 
You need to search online first to save your valuable time before visiting shoe stores and you will find the world renowned major brands such as Nike and Adidas. If you are looking for the most comfortable slipper shoes or the best running shoe according to your body weight, then New York is the best place in the world for it's variety brand and the best value of your money. 
Think for retro kicks or you are a daily runner, or going to loose your weight or you are looking for something a little more high fashion, Visit or travel New York city and find your best dream sneaker or running shoe.  
Here we are going to show you the ten best places to buy running shoes in New York City and It is including all kinds of brands and custom sizing as well.
1.Super Runners Shop
Address : 360 Amsterdam Ave. New York, NY 10024
Contact:(212) 398-2249
Web: Super Runners Shop in NYC – Running Shoes, Apparel and Accessories
Product:
Brands: adidas, APL, Nike, ASICS, Brooks, Hoka One One, New Balance, On, Sugoi,  Vuori etc.
Type: Men And Women
Super Runners Shop is one of the best shoe store in New York because it is a store  build by runners for runners.
Suppose, you are looking for Youth size or Infant size or Grade School, don't worry you can rely on the Super Runners Shop which is located on the Third Avenue and Seventh Avenue in Manhattan and Court Street in Brooklyn. Not only Men's and Women's of all types of major brand's running shoe but also accessories are available in our shoe store. This store is very famous for using super footy technology such as scanning your foot, creating a map of your foot to ensure 100% proper fit. To get proper information, you can visit online store of Super Runners Shop to be prepared for choosing the best running shoe.
2. Flight Club
Contact: +1 (888) 937-8020
Store hours: 12 p.m.-8 p.m.
Brand: adidas, Yeezys, retro Jordans, Nikes, Reeboks, Vans, Saucony etc.
Flight Club has changed and brought new era about shoe introducing the landscape of sneaker retail. They have carried almost all major brands like  Air Jordans, Nike, and Adidas etc. Flight Club is the best sneaker destination for all novice to sneaker enthusiasts.
Suppose you are looking for the best sneakers, then you can choose flight club in New York because Flight Club is the most renown attractive sneakers shop not only in New York but also in the world. It is called the most comfortable sneakers shop
for walking and controlling motion of human.
3. Brooklyn Running Company
Address: 222 Grand St. Williamsburg, NY 11211
Contact: (718) 782-7866
Web: Brooklyn Running Company
The Brooklyn Running Company  is founded  in 2013 and  is the only independently owned and owner-operated running  business in New York City for providing a free footwear fitting experience.
All kinds of Men's and Women's footwear are available and the most amazing thing is that you can go for virtual fittings. They have also a good community for the running shoe and also a blog about all information of running shoe. I think it is the best running shoe for limited budget people.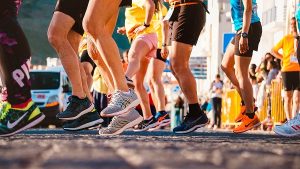 4. KITH SoHo
Address: 337 Lafayette Street, New York, NY 10012 
Contact: +1 (646) 648-6285
Instagram: @kith
Store hours: 10 a.m.-9 p.m.
Founder: Ronnie Fieg
FB: https://www.facebook.com/121342834633255
LinkedIn: https://www.linkedin.com/company/kithnyc
KITH is a multifunctional life style brand for men, women and kids and it is founded in 2011. You will find all kinds of brand like Sneakers, adidas, ASICS, Nike etc. It is also a great flagship of Disneyland for sneakerheads in New York. There is no chance  to leave KITH empty-handed because it has three floors for the coolest streetwear and sneakers out there. You can visit online for pre idea about this shop before physical visit.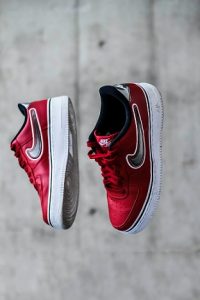 5. Urban Athletics
Address: 1291 Madison Ave.New York, NY 10128
Contact: (212) 828-1906
Web: Men's and Women's Sneakers Store in the Philippines – urbanAthletics
FB: https://www.facebook.com/236971671861
Instagram: https://www.instagram.com/urbanathletics/
Twitter: https://twitter.com/urbanathletics
Urban Athletics is known as a family owned and operated company in New York. You will get all types of offer and can get expertise and personal advice about running from Urban Athletics.
It is a great store in New York specially for sneaker lover to get all major brands like  Nike, adidas, New Balance, Asics, and Puma etc. All new clients ( a novice or expert) can get online training about running shoe and they will receive a free trial workout. So if you think for a running shoe and looking for a perfect shoe pair you can choose Urban Athletics in New York as your family advisor.
6. Extra Butter LES
Address : 125 Orchard St., New York, NY 10002
Contact : 917-965-2500
E-mail : info@extrabutterny.com
FB : https://www.facebook.com/Extrabutter93
Twitter : https://twitter.com/ExtraButter
Instagram : https://www.instagram.com/extrabutter/?hl=en
Tiktok : https://www.tiktok.com/@extrabutter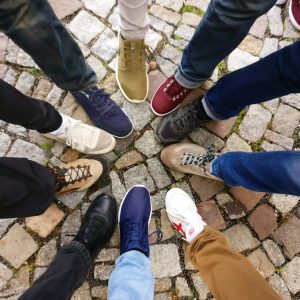 The team of Extra Butter is committed to provide with special needs, including style, motion control, sneaker culture for young generation since last decades. They started their journey since 2013 with the great brand ASICS x Kill Bill shoes. It's very much near to the central New York and has early 2000's sneaker connoisseurs. They have all types of hot collection sneakers with exclusive colors that you won't find elsewhere in NYC.
Read More : Top ten Furniture Stores in New York, NYC
7. JackRabbit Sports
Address : 42 W 14th St (btwn 5th & 6th Ave), New York, NY 10011, United States
Contact : 1-800-807-6179
FB : https://www.facebook.com/jackrabbitoriginal
Twitter : https://www.twitter.com/jackrabbit
Instagram : https://www.instagram.com/jackrabbit_original
Pinterest : https://www.pinterest.com/jackrabbit_original/
YouTube : https://www.youtube.com/channel/UC8pWkErRxyEs3Jx8TjgE5Fg
Strava : https://www.strava.com/clubs/646269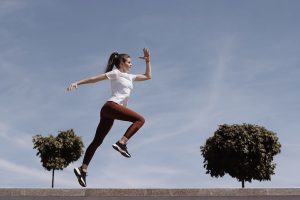 JackRabbit Sports is the best place. If you're looking for a running shoe which is best for your feet. They have a great customer experience including the taste of amazing and varieties shoe collection.  They are ready to provide and share the value of making a fit lifestyle fun.
They are offering a lots of special services for their customers including sporting goods and fashion. Even they have training program and free fit analysis services. They are passionate to connect people and make it happen living an active lifestyle.
8. 21 Mercer
Address : 21 Mercer St, New York, NY 10013, United States
Contact : +1 267-738-5939
Instagram : 21 Mercer Street, New York (@21.mercer) • Instagram photos and videos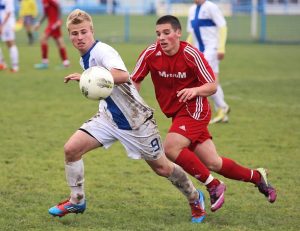 Think about sports shoe or exclusive shoe? Then you can choose 21 Mercer in New York. They may have small collection but very popular and high-end collab sneakers that are amazing to the young generation. This shop is in SoHo where varieties of shoes are available. You can buy running shoes within your limited budget in this shop.
9. WestNYC
Address : 147 W 72nd St. NY, NY 10023
Contact : (212) 787-8595
E-mail : info@westnyc.com
FB : https://www.facebook.com/westnyc/
Twitter : https://twitter.com/west147
Instagram : https://www.instagram.com/westnyc/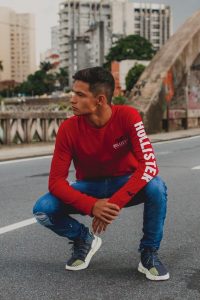 West NYC is founded by Lester Wasserman in 2007 and he was also the son of Danny Wasserman, owner of Tip Top Shoes. Their main business is boutique sneaker and streetwear and they were running their business on 72nd street on the upper west side of Manhattan.
You will find all kinds of attracting local and celebrity footwear to fulfill your dream because all types of brands are available like Nike, Adidas and Puma. Even they're developing their own line of apparels as New York heritage.
10. Rime
Address : 296 Atlantic Ave, Brooklyn, NY 11201, USA
Contact : 718-246-8464
FB : https://www.facebook.com/rimenyc
Twitter : https://twitter.com/RIME_NYC
Instagram : https://instagram.com/rime_nyc/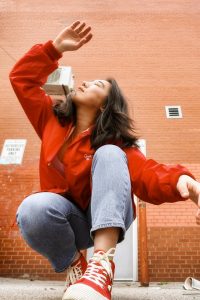 RIME, is founded in 2007 by Susan Boyle at Smith St, Downtown, Brooklyn. You can find street-wear luxe and high-end hard footwear in the RIME store. It opens it's second store at Upper Eastside of Manhattan in 2012. They are working for diverse community of individuals and have a huge collection of footwear fashion related sneakers.
Even they did a collaboration with PUMA in 2013 and sold a huge footwear specially for women. They are very much dedicated to provide creative and innovative collection for their loyal customers.
Read More : The Top Digital Marketing Agencies in New York
Read More : The Best 15 Fast Food Restaurants in New York, NYC