A week or a weekend in NYC? This list of the top NYC tours will help you make the most of your time there. History aficionados can explore the city's architecture, and art lovers can visit the best museums.
Some of these trips even provide you access to normally off-limits areas, aka secret New York. Our list of the greatest tours in NYC has you covered. Don't be afraid to ask your guide anything (large or small), and then show off your newfound New York expertise at the conclusion.
1. Brooklyn Street Art Tour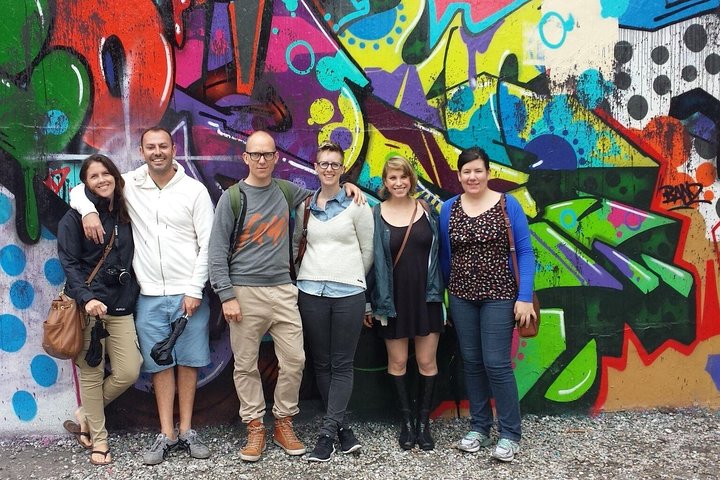 Travel around the spectacular Bushwick Brooklyn Neighborhood, where more than 50 rainbow murals have been painted on warehouse buildings to create an outdoor art exhibition of epic proportions.
Discover the story behind the artworks, which include works by Danielle Mastrion, Fumero, Giz, Blek le Rat, Dasic, and others, from the perspective of an insider. See some of the best street art in New York City while you can in this artist neighborhood before it is too late.
2. Big Bus New York Hop-On Hop-Off Tour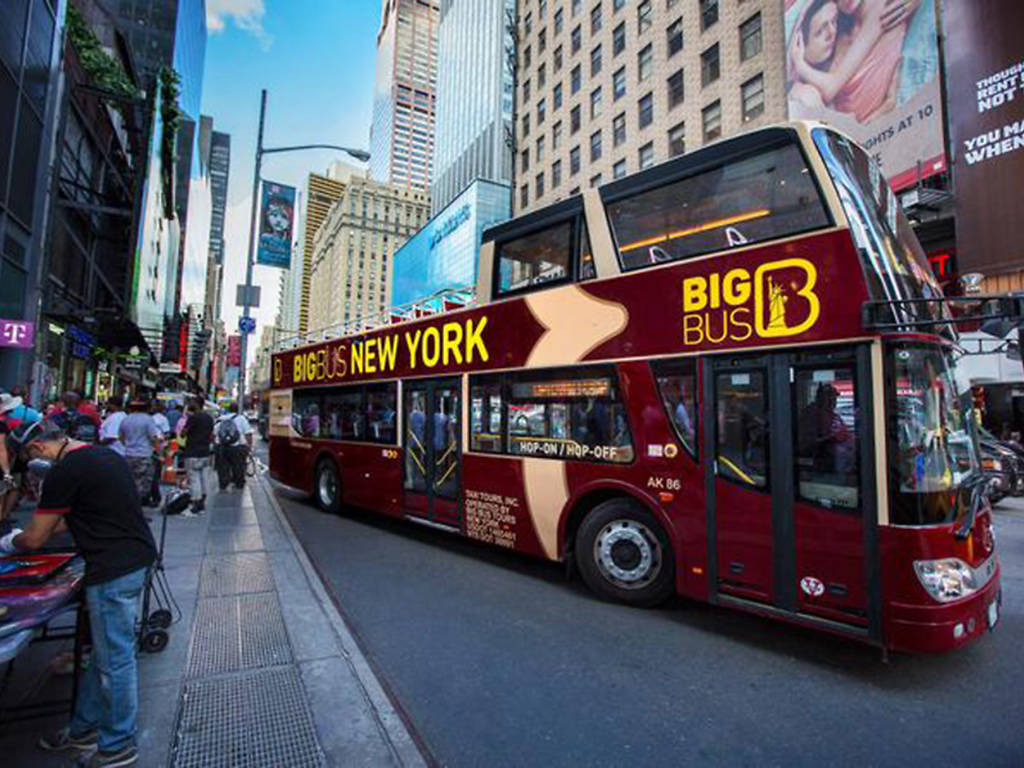 The definitive city tour of all tours, hop-on hop-off buses earn high marks for their convenience, accessibility, and affordability. Is map reading and subway navigation not your forte? No worries — even the most disoriented traveler may enjoy Big Bus Tours, which condense a sightseeing extravaganza featuring thirty landmarks into a single excursion.
Keep an eye out for prominent landmarks as you travel with the assistance of a live tour guide (and go-to know-it-all about New York attractions). And if something catches your eye, what do you do? Simply hop off wherever you choose – it's that simple. Choose from routes that wind through downtown, uptown, Harlem, and Brooklyn to get from Wall Street's Charging Bull statue to Central Park's verdant meadows.
Essentially, it's a convenient way to explore as much or as little of the city as you want in a single day – without worrying about maps or outrageous Uber fares.
3. Central Park Bike Tour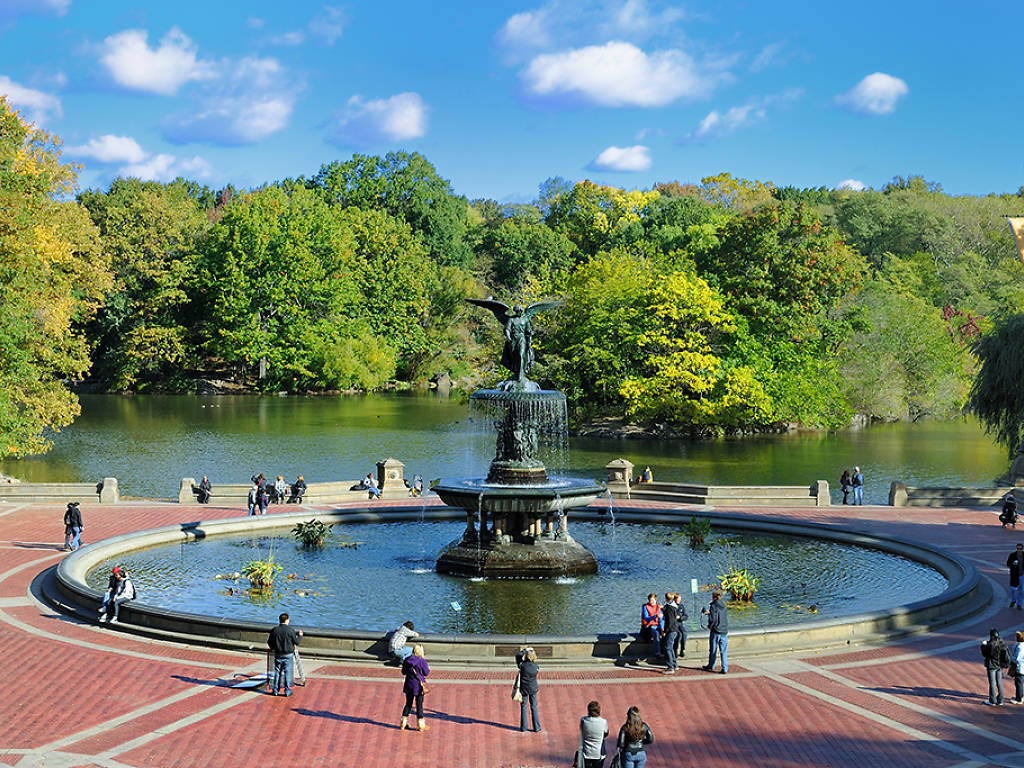 You'll see well-known sights as well as some lesser-known jewels. And, because the trip is usually limited to eight individuals, you'll have plenty of opportunities to ask questions and perhaps make a new friend or two along the way. Oh, and there are worse ways to stay fit and help the earth.
On a bike, you'll cover considerably more of Central Park's 843 acres of meadows, woodlands, and ponds than on foot. Meet your guide from Central Park Tours Inc. to select your wheels for the day, and then depart from the park's south end.
4. New York City Landmarks Circle Line Cruise: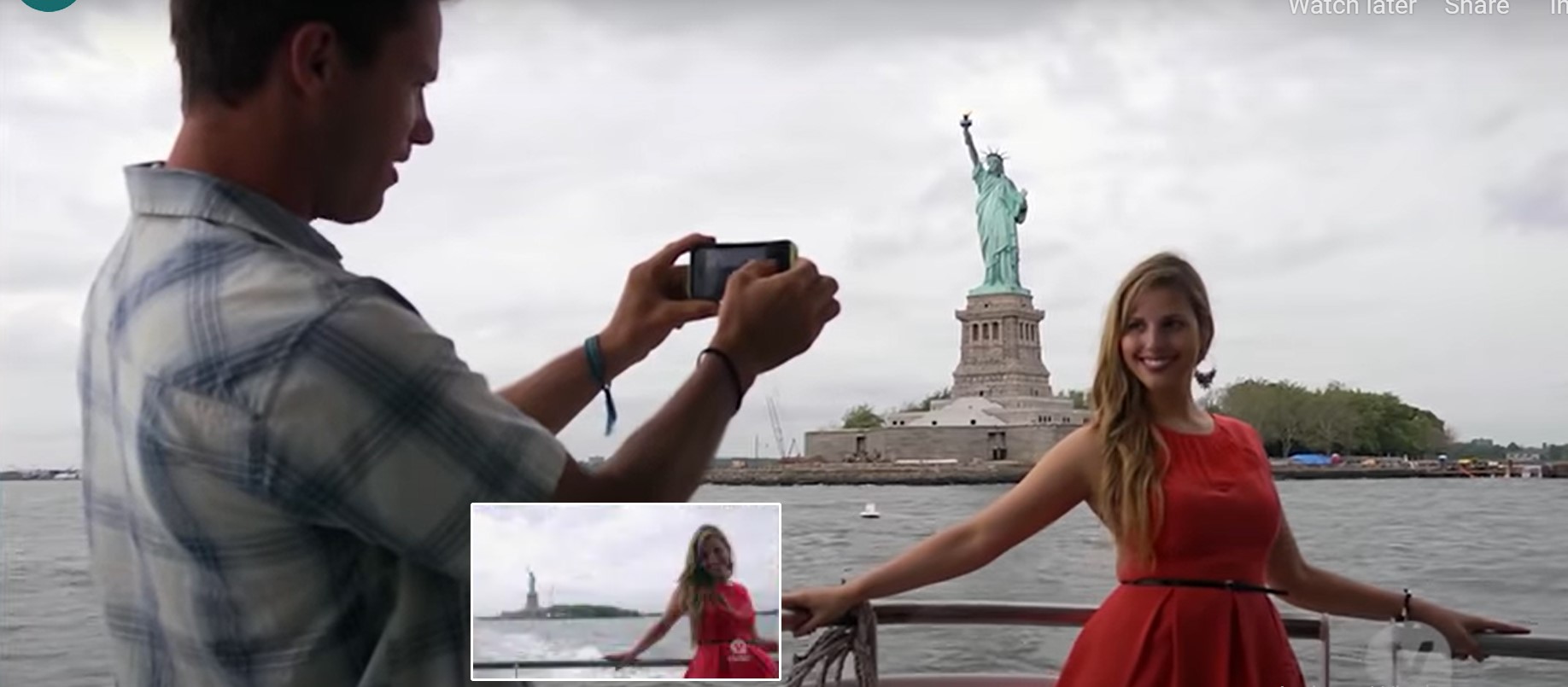 New York City's landmarks are iconic works of art. On this peaceful sightseeing tour, you'll explore the top landmarks of the city. Get an outstanding view of the Manhattan skyline, as well as close-ups of the Statue of Liberty, Ellis Island, the Brooklyn Bridge, and other landmarks.
From Midtown, take a comprehensive sightseeing tour to view New York's highlights from the sea.
Cross the harbor to the Statue of Liberty by cruising under the Brooklyn Bridge. As well as amusing and instructive commentary. Convenient Midtown departure.
Enjoy spectacular views of Manhattan's brilliant skyline and iconic monuments such as One World Trade Center's Freedom Tower, the Empire State Building, the Statue of Liberty and Ellis Island, the Brooklyn Bridge, and many more on this sightseeing cruise on New York's waterways.
Departure Point:
Circle Line Sightseeing Cruises , 83 North River Piers, W 42nd St, New York, NY 10036, USA
Departure Time:
12:00 PM
5. Brooklyn Bridge Bike Tour
The Brooklyn Bridge is a magnet for photo-obsessed tourists because it offers some of the most breathtaking views in New York City. But don't let your camera's viewfinder be your only window into this beautiful edifice and its breathtaking vistas.
Take a bike ride across the bridge instead of using your phone or tablet to take in the surroundings. Touring at a leisurely speed, with plenty of time for photo stops, our 'Bike and Roll' trip lasts roughly three hours.
Use your guide's wealth of information about the bridge's history and architectural intricacies to your advantage.
6. Walking Tour of the 9/11 Memorial and Ground Zero: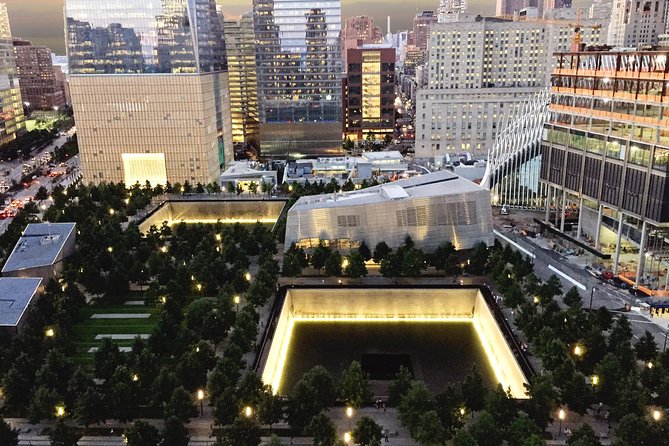 Visit the site of the World Trade Center to honor the victims of the 9/11 terrorist attacks.
During your tour of what is now known as Ground Zero, your guide will provide you with historical context and personal anecdotes that will leave you feeling inspired and enlightened at the same time.
From City Tales Sightseeing, you'll visit the Fireman's Memorial, twin reflecting ponds, One World Observatory and St. Paul's Chapel, among other places.
On this walking tour, you'll learn more about the September 11 attacks in New York City. Visit Ground Zero and the National September 11 Memorial with a guide and learn about the catastrophe that impacted a nation and the globe forever.
Observe the spontaneous monuments that have sprung up in St Paul's Chapel, as well as the stunning reflecting pools and the Fireman's Memorial. The One World Observatory, which overlooks New York City's skyline, is an optional addition.
7. High Line and Chelsea Walking Tour
In the beginning, it was just an ordinary elevated railway; now, it's one of New York's most photographed monuments.
Public park, changing art gallery, and perpetual tourist attraction: The High Line is located high above the bustling city streets. New York Tour 1 offers a two-hour walking tour of Chelsea and the Meatpacking District, allowing visitors to see the area's architecture, history, and culture.
Don't forget to take a picture of the lush foliage in Chelsea Market once you've finished shopping.
8. Ghost Tour of Greenwich Village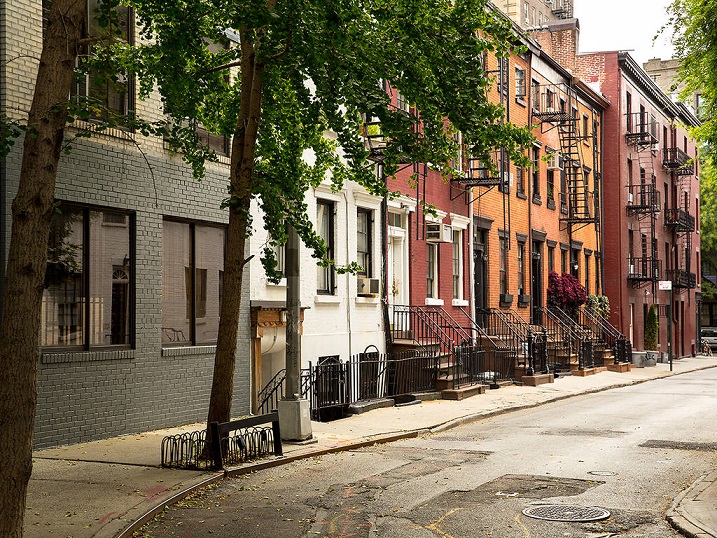 One of New York's most beautiful and haunted areas, Greenwich Village, is best explored with a knowledgeable guide. As you go through Washington Square Park, the New York University campus, and West 10th Street on this Greenwich Village ghost tour, you'll hear scary tales of celebrity ghosts, missing children, phantoms, and more.
Greenwich Village has a dark history that you wouldn't realize from the appearance of Washington Square Park. The Hangman's Elm, one of the city's oldest trees and the scene of at least one public execution, can be found in the park's northwest corner.
The king of screams The former home of Edgar Allan Poe and the adjoining Church of the Ascension are said to be haunted by the spirit of artist John La Farge. You'll learn about the grisly history of the neighborhood on this two-hour ghost tour. Make sure you've got some comfy shoes on!
9. Walking Tour of New York City Architecture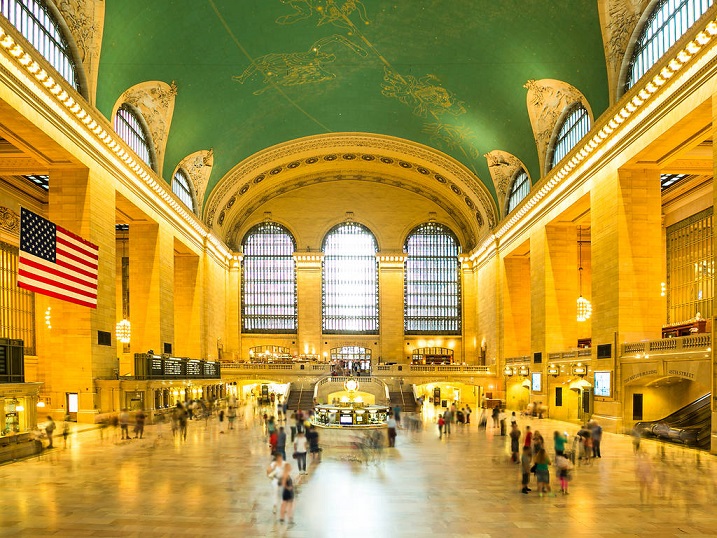 With so many people in New York City, it can be difficult to hear your tour guide. This small-group architecture tour is led by an expert, so you won't miss a thing.
Explore some of New York City's most famous landmarks, including the Chrysler Building, the Daily News Building, and Grand Central Terminal, as you learn about the city's architectural history.
There is no shortage of world-famous architecture on 42nd Street in Manhattan, from Times Square to Grand Central Terminal to the New York Public Library to Tudor City.
With a local guide, you'll take a three-hour tour of Midtown Manhattan. Observe examples of Art Deco, Beaux-Arts and International Style architecture and learn how each style connects to the city's rich past.
10. American Museum of Natural History
Discover one of New York City's most intriguing collections at the American Museum of Natural History with an enthusiastic, maverick guide. Learn about the displays' secrets, scandals, and incredible science, as well as the creatures and explorers you'll meet along the way.
Experience New York City's world-class cultural treasures on your own terms by taking photos of the museum's strangest and most wonderful artifacts.
The American Museum of Natural History has approximately 1.6 million square feet of exhibition area, making it difficult to navigate on your own. A high-energy and unusual tour is exactly what you need.
Take a quick crash course in biology, and learn about some of the museum's lesser-known exhibits in just two hours. This is a lot of fun.
11. New York City Lights Sail
Explore the world's most iconic skyline from the comfort of a boat during the nighttime tour. Take in the beautiful skyline of New York City from the water as the city comes to life.
The illuminations of the Empire State Building and One World Trade Center may be seen from the sea, as well as other famous monuments.
New York's iconic skyline against the night sky is even more stunning than the city's towers glistening in the sun. After nightfall, hop aboard the Shearwater for a tour of the port.
The 90-minute boat ride provides breathtaking views of the city as well as a much-needed break from the hustle and bustle of daily life.