In New York City, there are a variety of digital marketing agencies. Using this tool, you may compare digital marketing firms based on their offerings and the services you require.
Explore New York's greatest branding agencies. These companies have a wide range of experience. The branding agencies in New York featured below can meet your demands and expectations. We ranked 1,339 New York, NY Branding Agencies and selected the best 15.
List of Top Branding Agencies in New York, NY
1.  ALIREAZ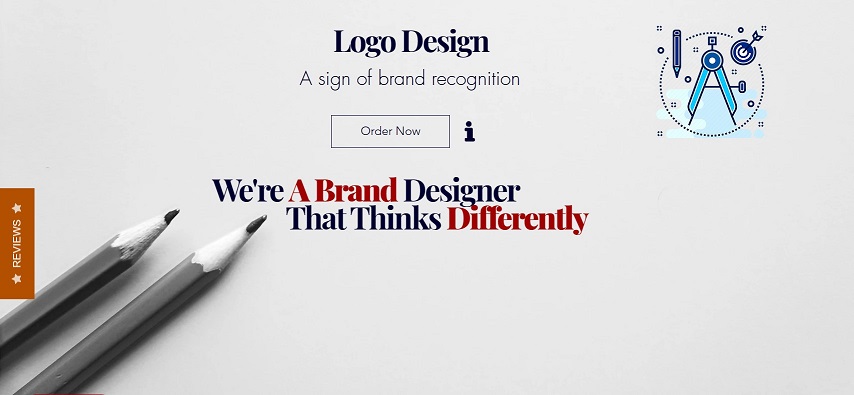 Graphic design and visual design company ALIREAZ is based in New York City and offers a wide range of high-quality services to its clients. Creative Design and Brand Design have been ALIREAZ's areas of expertise since 2010. REAL UNIVERSE was founded in 2008 and renamed ALIREAZ Incorporation in 2012. Having a staff of professional designers and connected operations in India, Bangladesh, London, and Canada, the company began delivering its branding service to global clients in 2013.
Having worked in the marketing field for over a decade, it uses this experience to assist customers modify their brand identities and communicate their businesses to target audiences in the most effective methods possible. Logo design, web design or overhaul, and social media management are just a few of the services it provides to small businesses, all of which contribute to their online presence and leave an impression on their potential clients.
This applies whether you run a clothing store or a furniture store. If your company wants to thrive, you need to focus on creating a brand that can be easily recognized by the public. An expert graphic designer is always needed to help you convey your company's mission in an appealing approach.
Contact info:
Address: PO Box 80360, Brooklyn, NY 11208
phone: (484) 254-7329
FB: https://www.facebook.com/alireaz/
Twitter: https://www.twitter.com/alireaz
Instagram: https://www.instagram.com/alireazinc/
Web: https://www.alireaz.com/
2. Logo Design NYCF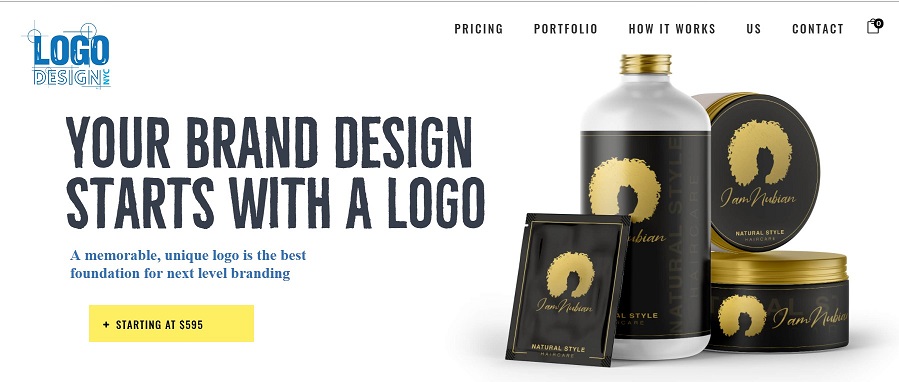 Logo Design NYC is a New York City-based branding agency. Brands and enterprises benefit from the creative digital agency's logo design expertise. Logo Design NYC offers basic, standard, and professional packages that often contain a set of initial design concepts, revisions, and color profile renderings.
There is more to Logo Design NYC than just a logo. You're putting your money into a creative endeavor. Our proven design approach, powered by our brilliant team of designers, has made us an award winning logo design firm with experience in all styles, across all industries, and throughout the world.
Our logo designers work from scratch to produce a one-of-a-kind design that perfectly reflects your brand's visual identity.
Contact info:
Address: 211 E 43rd Street, Suite 707 New York, NY 10017
phone: 212.810.7515
Email: support@logodesignnyc.com
Twitter: https://www.twitter.com/logodesignnyc
Instagram: https://www.instagram.com/logodesignnyc/
Web: https://www.logodesignnyc.com/
3. C42D Creative Inc.
As a marketing agency based in New York City, C42D has nearly a decade of experience establishing brands.
In terms of branding, C42D is a leading New York firm for visionary businesses.
We can sympathize with the restless nights you're having as a result of competition, a fresh round of investment, and rapid expansion. Nobody should be forced to live in this way. So we developed a strategic process based on our years of experience.
So that you can focus on what you do best, we'll help you create a compelling brand story that resonates with your customers and then apply it across the board.
The firm focuses in assisting early-stage, mid-market, and technology companies develop distinctive and identifiable identities. Brand strategy and customer interaction are the focus of its team's collaborations with businesses. For young and visionary organizations, their marketing strategy is to build a clear brand story and then deploy it across all media. Their designers and strategists specialize on creating brands that entice people, grow sales and build a following. In New York, Clutch named the firm as a top branding agency.
Contact info:
Address: New York, NY 10018
Web: https://www.c42d.com/
4.Catch New York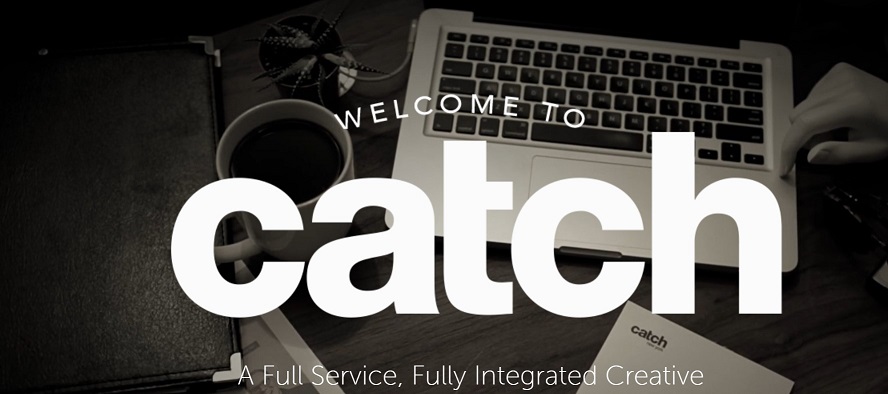 In New York City, Catch is a marketing firm that specializes in the creation of powerful television commercials. For the past few years, the company has cooperated with a range of different businesses to help them expand their brands.
Branding, advertising, innovation, and digital growth are just some of the services they provide. Ads are a key part of the company's strategy for reaching and influencing its target audience. With the help of technology, they may monitor data patterns and adjust their media strategy to better fit the needs of a given business.
Innovation, Creativity, and Thought are the main values it is searching for in a new partner or employee.
This app is designed to connect with and inspire users. Whether our clients like it or not, this is a cause to which we will devote ourselves indefinitely.
Contact info:
Address: New York, NY 10016
phone: (212) 715-8700
FB: https://www.facebook.com/CatchNewYork
Instagram: https://www.linkedin.com/company
Web: http://catch-nyc.com/
5.  Amra & Elma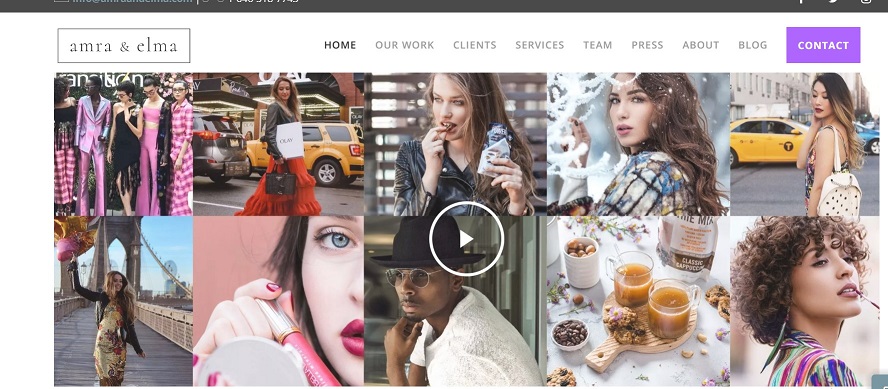 New York's best digital agency Amra & Elma specializes in media buying, influencer campaigns, social media management and events, branding (photo and video production), PR, SEO, and content development (photos and videos). We're a brand-building company! Superstar influencers use social media strategies that we've learned over the years to achieve high ROI.
Using a variety of branding services, Amra and Elma helps small businesses build relationships with their target audiences and keep them interested in what they have to say. Logo design aspects are curated, and they are incorporated into the branding assets that it develops for business marketing efforts by this company. As part of its customers' branding strategy, Amra & Elma also use social media channels to actively engage with their audiences and develop and bolster interest through on-brand messaging.
Contact info:
Address: 1441 Broadway New York, NY 10018
phone: +1 646-518-7743
Email: info@amraandelma.com
FB: https://www.facebook.com/amraandelma/
Twitter: https://www.twitter.com/amrabeganovich
Instagram: https://www.instagram.com/clubfashionista/
Web: https://www.amraandelma.com/
6. BrandTuitive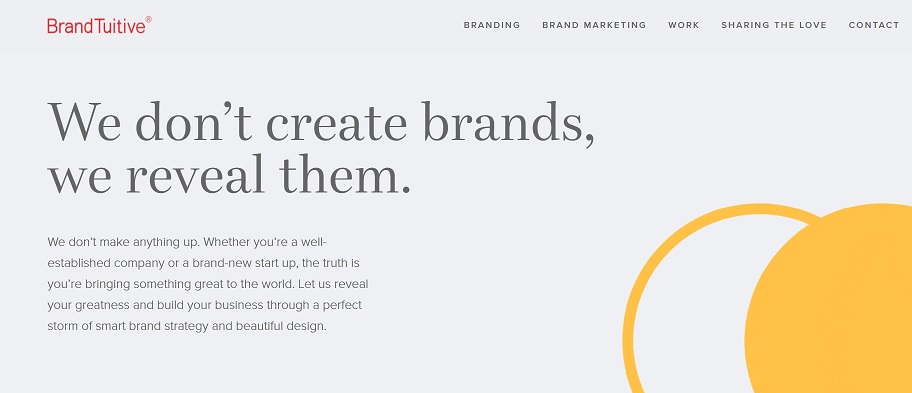 As a branding agency with creative designers, writers, and strategists, BrandTuitive helps its clients succeed in the marketplace. The agency's team of professionals incorporates the agency's basic beliefs into the branding tactics it employs. ' Brand messaging, logo, and brand identity design are only some of the agency's offerings.
People are visual thinkers, not verbatim thinkers. An unmet need or desire can really be viewed as a movie in the mind of a person, who imagines the fulfillment of that need or desire in a certain way.
As a result, the New York City agency is most proud of being honored by organizations such as the American Design Awards and the American Web Design Awards.
In order for your customers to see you as the only one who can meet their requirements and desires, your agency's task is to understand your clients' "Movie in the Mind."
Contact info:
Address: 275 Madison Avenue New York, NY 10016
phone: (646) 790-5707
FB: https://www.facebook.com/brandtuitive/
Twitter: https://www.twitter.com/brandtuitive
Instagram: https://www.instagram.com/brandtuitive/
Web: https://www.brandtuitive.com/
7. DBC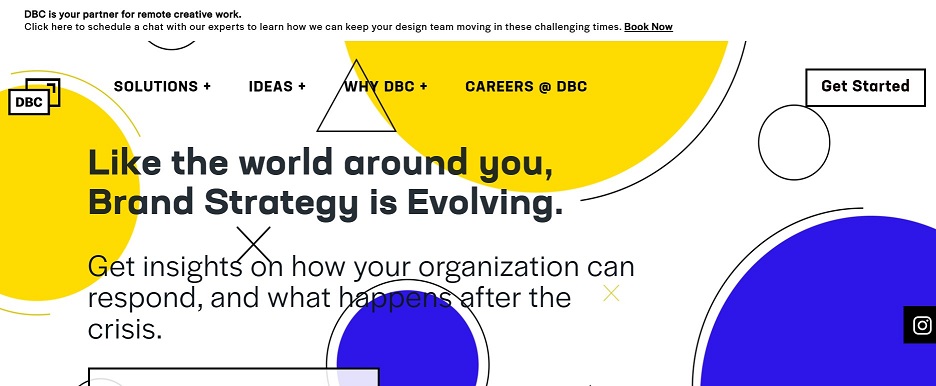 DBC is a New York City-based branding agency that has worked with clients in a variety of industries, including healthcare, technology, and financial services. There is an emphasis on developing plans and initiatives that will help a company's reputation grow.
Learn how your company can respond to a crisis and what occurs thereafter. Engage a data-driven creative team to help your business succeed. DBC is a branding agency that employs design and analytics to tackle complicated communication problems.
They can assist a brand in determining how best to integrate its aesthetic elements with its content. In order to provide the best designs and customer experiences possible, the company has a team of brand strategists and designers working together.
DBC develops innovative approaches to difficult problems in visual and verbal communication. They're brand strategists and design professionals who help market leaders outperform their rivals by altering their brands. As a result of these attributes, the creative we produce for clients throughout the world is always usable by everyone, adaptable to the ever-changing nature of the world we live in, and measurable.
Contact info:
Address: 40 Water St New York, NY 10004
phone: (646) 883-3220
FB: https://www.facebook.com/thestudiodbc
Twitter: https://www.twitter.com/studiodbc
Instagram: https://www.instagram.com/studiodbc/
Web: https://studiodbc.com/
8.  Group Gordon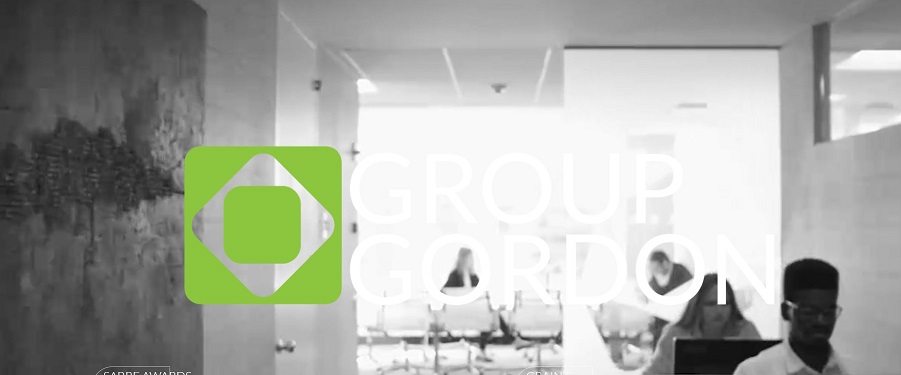 Group Gordon, a New York-based corporate public relations business with offices in Chicago and Philadelphia, was founded in 2005. When it comes to developing communications strategies for corporate and public affairs organizations, it has a team of experts ready to implement such plans.
When they speak, they sound like professors and behave like hockey players. It is thanks to the Group Gordon team's tenacity that we've overcome all obstacles and expanded our reach across all media.
Our clients include universities, law firms, financial services firms, and nonprofits, and we provide guidance on all elements of communications, from earned media to paid media and from content creation to social media campaigns and administration.
There is no one better than Group Gordon at what they do.
They are tenacious, astute, and adept at achieving the kinds of outcomes that important to my companies.
Contact info:
Address: 747 3rd Ave Fl 32 New York, NY 10017
Phone: (212) 780-0200
Email: info@groupgordon.com
FB: https://www.facebook.com/groupgordon
Web: http://groupgordon.com
9. Lounge Lizard:
Since 1998, Lounge Lizard has been helping New York City firms build their identities. Also available are digital marketing, sales optimization, search engine optimization (SEO), as well as mobile app development and site design. Google, Hubspot, and Salesforce all recognize the company as a certified partner.
For example, it has worked with ESPN and Motorola as well as the Tony Awards, the Walt Disney Company, and National Geographic. New York City, Long Island, and Nashville are all home to Lounge Lizard's offices.
All you do would be imprinted with your brand's identity:
Having a strong brand is essential to any company's long-term success. It establishes your brand identity and sets you out from the competition. They use your identity in a way that creates concepts that resonate with your target audience and make you stand out in even the most crowded of spaces..
Contact info:
Address: 112 West 34th Street New York, NY 10120
Phone: 1-646-661-7828
FB: https://www.facebook.com/lounge-lizard-worldwide-inc-43528043595/
Twitter: https://www.twitter.com/loungelizardww
Instagram: https://www.instagram.com/loungelizardww/
Web: https://www.loungelizard.com
10.ninety two creative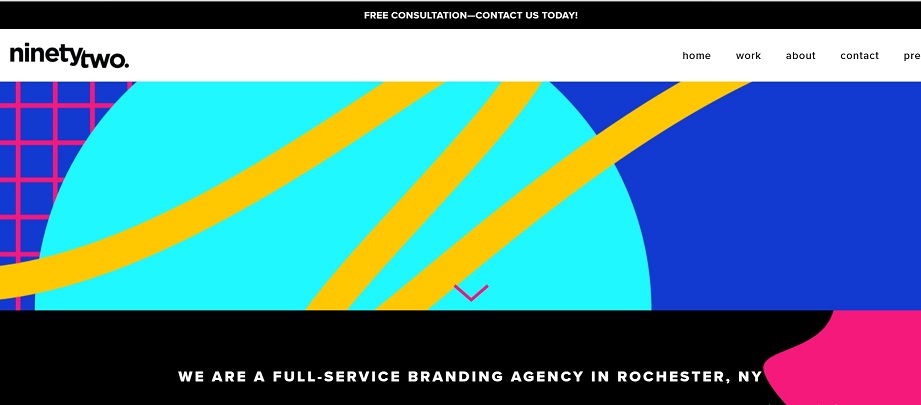 Ninety Two Creative is a Rochester-based web design firm that serves a wide range of clientele. With a wide range of clients across a wide range of industries, this design agency has a deep understanding of branding and logo design, which are essential to its web design offerings. In addition to web design, Ninety Two Creative is known for its asset design as well as its content creation services. This design studio also works with existing websites.
Do you have a hard time feeling at ease with your brand identity? Are you spending a lot of time worrying about how your business looks and feels?
That burden is no longer yours to bear; they've got you covered! online marketing is the present and future. Information, products, and services are now at the tip of our fingertips thanks to technological advancements.
Don't allow your brand to get lost in the midst of the commotion.. In the world of content design, they are aiming to be the best in the business at what they do. Your partnership with us is a partnership with us, and we create brands that hit home runs. rochester, ny-based company specializes in logo design & branding, website design, and digital marketing.
Contact info:
Address: 149 Cherry Rd Bldg D Rochester, NY 14624
Phone: (585) 410-0587
FB: https://www.facebook.com/weareninetytwo
Web: https://weareninetytwo.com/
11. YARD NYC.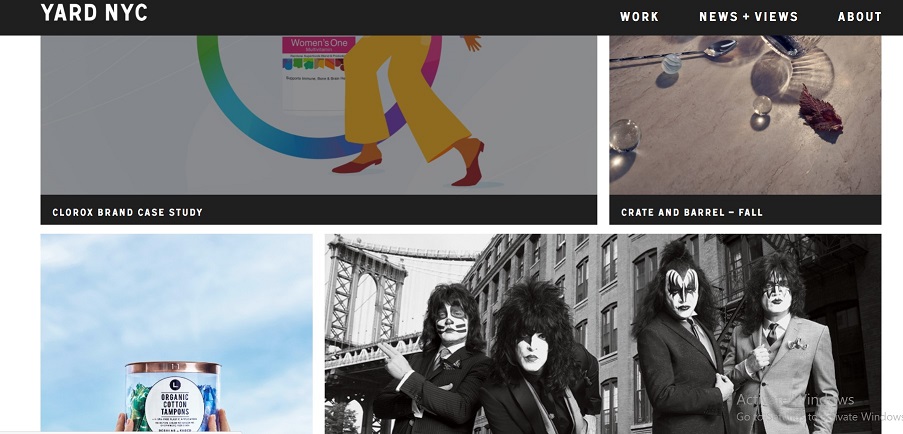 Founded in New York City, Yard NYC is an advertising agency that specializes in producing innovative branding concepts. Their goal is to help businesses become more culturally sensitive.
Ruth Bernstein, CEO, works with both traditional and digital businesses to assist them modernize for the present day. A number of viral marketing campaigns have been developed by her and her team on behalf of clients. In just 72 hours, the company's 'Meet Me In The Gap' video received more than one billion views. It was named the 2018 Small Agency of the Year.
Yard NYC is a strategic creative firm that aids companies in discovering their unique mission and creative voice. In their view, purposeful companies may simultaneously be culturally relevant and financially successful.
Contact info:
Address: 25 Broadway, Floor 2, New York, NY 10004
Phone: (212) 625-8372
Linkedin :https://www.linkedin.com/company/yard/
Instagram: https://www.instagram.com/yardnyc/
Web: https://yardnyc.com/
12. Thinkso Creative LLC
Thinkso is a New York City-based marketing agency that has been in business since 2006. Branding strategy is systematic and diverse because the organization employs senior-level individuals in several fields.
One of the company's strengths is its ability to handle a variety of branding projects across a variety of platforms. In the past, previous clients have praised their attention to detail and innovative ideas. Three International Design Awards were given to the company at the 24th Annual FCS Portfolio Awards for its branding and design initiatives.
A group of hard-working, thoughtful people:
Client-side writers, strategists, and project managers join their team of seasoned designers that have spent their whole careers in the creative industry. As much as possible, all employees are hired for their intellect and skill. Their work is not only visually amazing, but it is also expressive, practical, and effective because they have pooled their abilities to produce it.
Contact info:
Address: New York, NY 10018
Phone:(212) 868-2499
Email: hello@thinkso.com
FB: https://www.facebook.com/pg/thinksocreative/about/
Twitter: https://twitter.com/thinksocreative
Instagram: https://www.instagram.com/thinksocreative
Web: http://thinkso.com/
13. House of Chanelle:
New York-based House of Chanelle specializes in offering solutions for worldwide luxury and fashion brands. The firm helps businesses and influencers grow markets, relationships, and content.
Luxury/Fashion/Beauty PR, Influencer/Celebrity Marketing, Social Media Marketing & Content Creation, Luxury Brand Management, Future of Store. With clients including premier luxury & fashion corporations, established and developing luxury brands, big media and web firms, they set the bar high for building an agency + consultancy organization. They assist luxury businesses get a competitive, innovative edge and thrive by partnering with influencers and creating content.
With almost a decade of experience in celebrity and internet marketing. Chanelle has worked with Stella McCartney, Louis Vuitton, Bottega Veneta, Christian Louboutin and Prada.
Contact info:
Address: New York, NY
Phone:(646) 337-6706
Email: info@hausofjaeger.com
Twitter: https://www.twitter.com/hausofjaeger
Instagram: https://www.instagram.com/housechanellepr
Web: http://houseofchanelle.com
14. Imagemme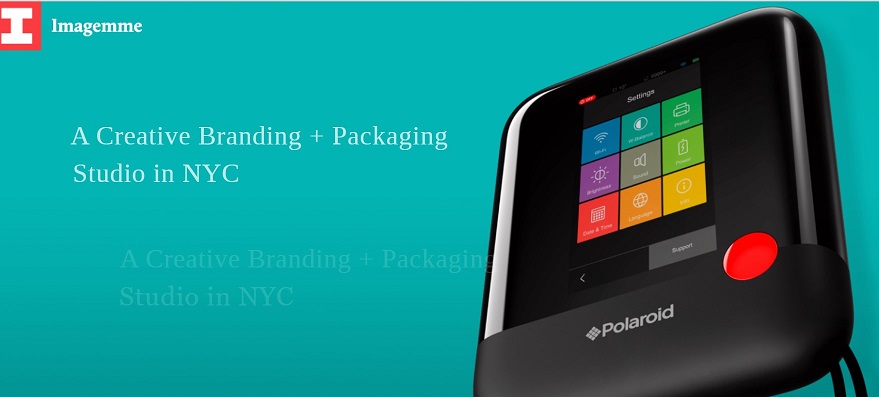 A New York-based design agency called Imagemme has been providing branding and packaging services for over a decade in the area. Their team of strategists, designers, and product engineers work with organizations to build both digital and traditional branding, as well as successful packaging.
Companies of all sizes can benefit from Yjey's creative solutions that help them connect emotionally with their customers. They believe that a well-executed strategy mixed with great design is the key to a successful brand.
In order to develop meaningful products, the company blends aesthetics with utility and aims to convey unique brand value through their designs. A Dieline Award winner and a Design Rush honoree, they've been recognized as one of the best product design firms in the world.
Contact info:
Address: 285 W Broadway, Ste 650 New York, NY 10013
Phone: (212) 738-9229
FB: https://www.facebook.com/imagemme
Twitter: https://twitter.com/imagemme
Instagram: https://www.instagram.com/imagemme
LinkedIn: https://www.linkedin.com/company/imagemme
Web: http://imagemme.com
Justin Jenkins Designs:

They've been working with New York City-area customers since 2018. It uses the ideas of its clients to develop individualized branding, which is then realized and applied to the final designs.
At Justin Jenkins Designs, which has its headquarters in the city's financial district, the focus is on brand development. At the top of our creative initiatives are logo design and website design. Each of our clients receives an average of three projects from our team, which includes anything from packaging design to posters.
Vector, EPS, PNG and GIF files are available for use in logos, flyers, cards and packaging design projects provided by the agency. In addition to designers, the company employs marketing and advertising experts. For website design projects, Justin Jenkins Designs collaborates with IONOS.

Contact info:
Address: 503 east 78th street New York, NY 10075
Phone: (929) 412-0977
Email: justinjenkins@justinjenkinsdesigns.net
LinkedIn: http://linkedin.com/company/justinjenkinsdesigns
Instagram: http://instagram.com/justinjenkinsdesigns
Web: https://www.justinjenkinsdesigns.net